In the Costa Brava you can enjoy an appetizing healthy and balanced food, called typical Mediterranean gastronomy. There is a great variety of products, from fish, meat and also vegetables from the orchards of this area. The dishes mix products from both the sea and the mountains, as is shown in the typical "Mar i muntanya" (sea and mountain). This food, so exquisite, can satisfy the palate of people who want to know this great Mediterranean cuisine made with local products of this land.
This gastronomy is a clear example of the generosity of our land. Body From the sea we get the excellent fish and seafood, such as the famous Palamós shrimp.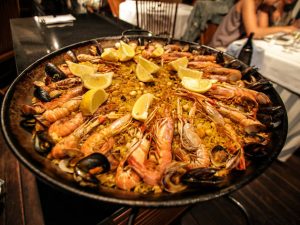 Another typical dish of the Costa Brava is the famous "Pa amb tomàquet" or bread with tomato, which with a good splash of oil and a little salt, is the best known and most used recipe in Catalan cuisine. It is considered one of the best examples of food that define the Mediterranean diet and you can enjoy this dish all over Spain.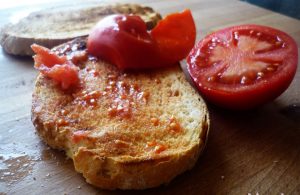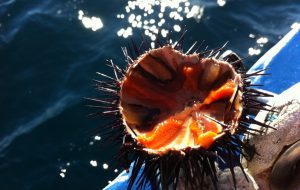 The "garoines" or sea urchins, were formerly caught by fishermen when they approached the rocks and then used to eat. They used to be eaten with a tasty slice of bread. This fish is an exquisite delicacy typical of the Costa Brava. Nowadays they are also cooked with different sauces, although the best way to eat them is in their natural state, freshly caught from the rocks.
Source: I love costa brava